How to Install Quicken 2001 on Windows 10 or Windows 11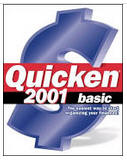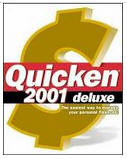 Introduction
This page shows how to install a very old version of Quicken Desktop - Quicken 2001 - on Windows 10 or even Windows 11. It works fine. And don't laugh at me for running such an old version, it works fine for me.
Installation Procedure
1. Insert your Quicken CD, or burn an .iso file from it and mount it on the Windows 10/11 PC.
2. DO NOT RUN install.exe - IT WILL NOT WORK. Instead, double-click on the AUTORUN folder and run autorun.exe in that folder. That is the magic step!
3. The install should proceed normally. Allow it to install into the default folder of C:\QUICKENW
4. If this is a new install, continue with the new install setup wizard to create your quicken data file QDATA.QDF
5. If you are transferring over from another PC, cancel the new install setup wizard and exit Quicken. Then copy your old QDATA.QDF file to the C:\QUICKEN folder and re-start Quicken.
6. To bypass the registration prompt, click on the Finance Menu, and then while holding down the SHIFT-CTRL keys, click on One Step Update. It should then say you will no longer be prompted to register. This is the second magic step to get this working.
7. This procedure may also work on other older versions of Quicken.
8. Enjoy your desktop version of Quicken with no subscription!

Last updated 03/29/2023