Uniden HomePatrol 1 Mobile Installation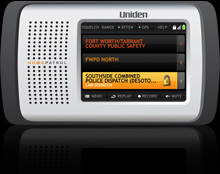 This page contains information about install your Uniden HomePatrol 1 in a vehicle.
For me, the best solution has been to install it using the Uniden mounting clip on to a cellular phone mounting plate. These are available that slip behind your dash board cowling, and provide a secure flat metal surface to mount things, and are angled towards the driver for proper viewing.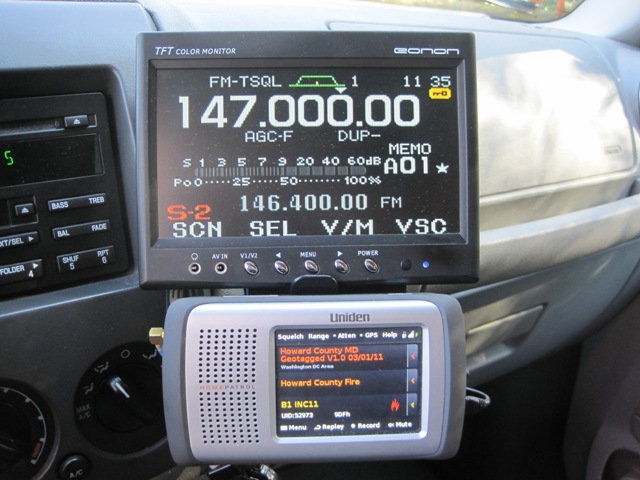 This a picture of my HP1 mounted in my Ford Expedition under a 7" TFT screen for my Icom IC-7000, using a standard cell phone dashboard mount. The HP1 mount used here is the standard Uniden BCKHP-1 mount, available from most scanner shops online. It simply attaches to the cellular mounting plate with a couple screws, which are included with the mount.
Of course there are lots of ways to do this, including suction cups and goosenecks. This is just the way I chose to do it.