CHINESE TYPE 884 VHF PACKSET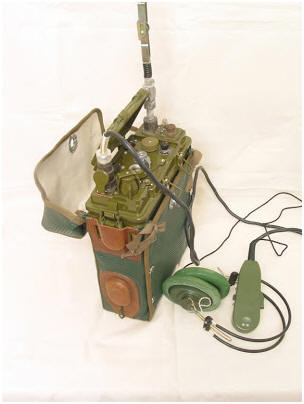 The Chinese Type 884 radio is a VHF packset that normally operates on a frequency range of 45-50 MHz. These radios have been appearing on the market recently, so I have reversed engineered the operating manual and included instructions to move the radios to 51.0 MHz.
ADDITIONAL LINKS OF INTEREST:
TYPE 884 ENGLISH MANUAL BY N3OC
ARMYRADIO.COM "MERCURY" RADIOS
MOST HAMS USING THESE RADIOS USE THEM EXCLUSIVELY ON 51.0 MHZ, WHICH SEEMS TO BE A GOOD SPOT TO AVOID INTERFERING WITH OTHER NARROWBAND USERS OF THE BAND. YOUR MILEAGE MAY VARY. BE A GOOD NEIGHBOR WHEN USING THESE RADIOS ON THE AIR AND MAKE SURE YOU ARE NOT ON A LOCAL REPEATER OUTPUT OR INPUT!
JOIN US ON THE AIR EVERY YEAR AT DAYTON ON 51.0 MHZ ON THE COLD WAR NET AT 2PM SATURDAY.
LAST UPDATED 07/29/2015